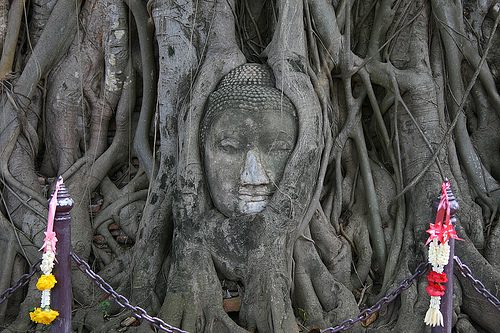 We are so excited to bring you good news: we are in the process of redesigning our website to make your browsing experience here much easier and more enjoyable. We also have a yoga teacher training blog now! Here are some of the posts you can look forward to in reading here:
News and updates about our upcoming yoga teacher training program in Thailand
Articles about Thailand in general and Chiang Rai (where we are holding our yoga teacher training program) in particular
Articles about yoga, teaching yoga, and how yoga and hypnosis can effectively go together
We have also signed up on social networking sites so that it will be easier for you to keep in touch with us. Connect with us and keep updated on what's new with regards to Yoga Teacher Training Program in Thailand, and don't forget, if you have any questions with regards to our program, don't hesitate to get in touch. Namaste!
Photo: Buddha entwined by echiner1 under CC BY-SA 2.0.
---