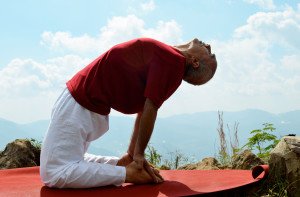 Yoga is a way of life, a journey of inner growth!
Become a certified yoga teacher and hypnotherapist! The certifications will enable you to confidently teach Yoga Asana, Pranayama, meditation, Kriyas, Mudras, Mantra and Yoga Philosophy. After the successful completion of the course you will also be able to conduct self-hypnosis workshops and give hypnotherapy sessions.
Our 200 hour Yoga Teacher Training in Thailand, Bali or Sri Lanka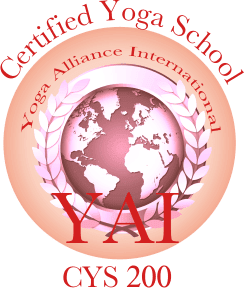 This is a 4-week residential yoga teacher certification program of 200 hours, accredited with Yoga Alliance International (YAI). It is integral traditional classical Yoga following the teaching method of Swami Vivekananda Yoga, Anusandhana Samsthana (S-VYASA), Yoga University at Bangalore in India. The training takes place near Chiang Mai in Thailand, Hikkaduwa Beach in Sri Lanka and Candidasa Beach in Bali, Indonesia. It covers theory and also the practical applications to every aspect of yoga. The 200 hour Yoga Teacher Training is suitable for beginners to advanced students and also teachers. It is designed to make students confident and effective in yoga instruction.
Upon successful completion of the course, the trainees will receive a professional certificate recognised by Yoga Alliance International. After completing this course trainees will be able to start teaching yoga immediately. Yoga therapeutics are also included in the training which cover lower back and knee issues, myopia and hypermetropia (long and short sightedness).
More about 200 hour Yoga Teacher Training
For more information about our two locations for the 200-hour yoga teacher training, check this out: Our Program in Bali, Sri Lanka & Thailand

➔ Curriculum
➔ Schedule
➔ Combine yoga & hypnotherapy for complete health!