Yoga Teacher Training & Hypnotherapy Diploma Program in Sri Lanka (200 hour)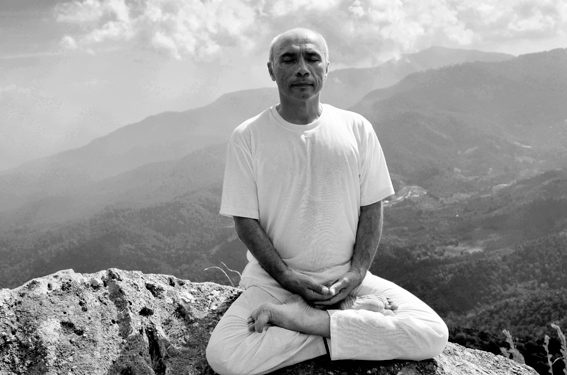 A Unique and Effective Combination!
Our 4-week residential 200 hour Yoga Teacher Training in Sri Lanka is accredited with Yoga Alliance International (YAI). After the Yoga and Hypnotherapy Training you are an licenced Yoga Teacher. The training covers theory and practical applications to all aspects of yoga. It was designed to make students confident and effective in yoga instruction, therefore it is taught in small classes. The classes consist of 10 participants at most. In such a small group, I can assure, that each student will be taught in the best way possible.
Along with your yoga teaching, you will learn to give hypnotherapy sessions to address a wide range of stress-related psychological and psychosomatic ailments. Thereby you can and help those who wish to overcome self-destructive habits like smoking or doing other drugs. You will learn to conduct individual and group Self Hypnosis workshops, too. The courses are suitable for beginners to advanced students and teachers.
We are offering the Yoga Teacher Program with Hypnotherapy in one of the most beautiful landscapes South Asia has to offer. The garden of our venue leads straight to the beach, where the sound of the waves will calm your spirits and give you the focus you need.
Hikkaduwa
Hikkaduwa is located 130 km south of Colombo, Sri Lanka's capital city. Once a small village that was inhabited exclusively by fishermen and women, the place got known for it's beautiful coral reefs and beaches and alternative tourism started to flourish. Snorkeling and surfing are only two of several fascinating activities there are to do at Hikkaduwa.
The Yoga Teacher Program's Curriculum
The Yoga Teacher Program Sri Lanka will teach you how to confidently teach Yoga Asana, Pranayama, meditation, Kriyas, Mudras, Mantra, Yoga Philosophy and Hypnotherapy among others. The first course will take place in Hikkaduwa.
Yoga Teacher Training Courses in SRI LANKA 2024
22 September – 19 October 2024
500$ Early Bird Discount
Hotel Ocean View Cottage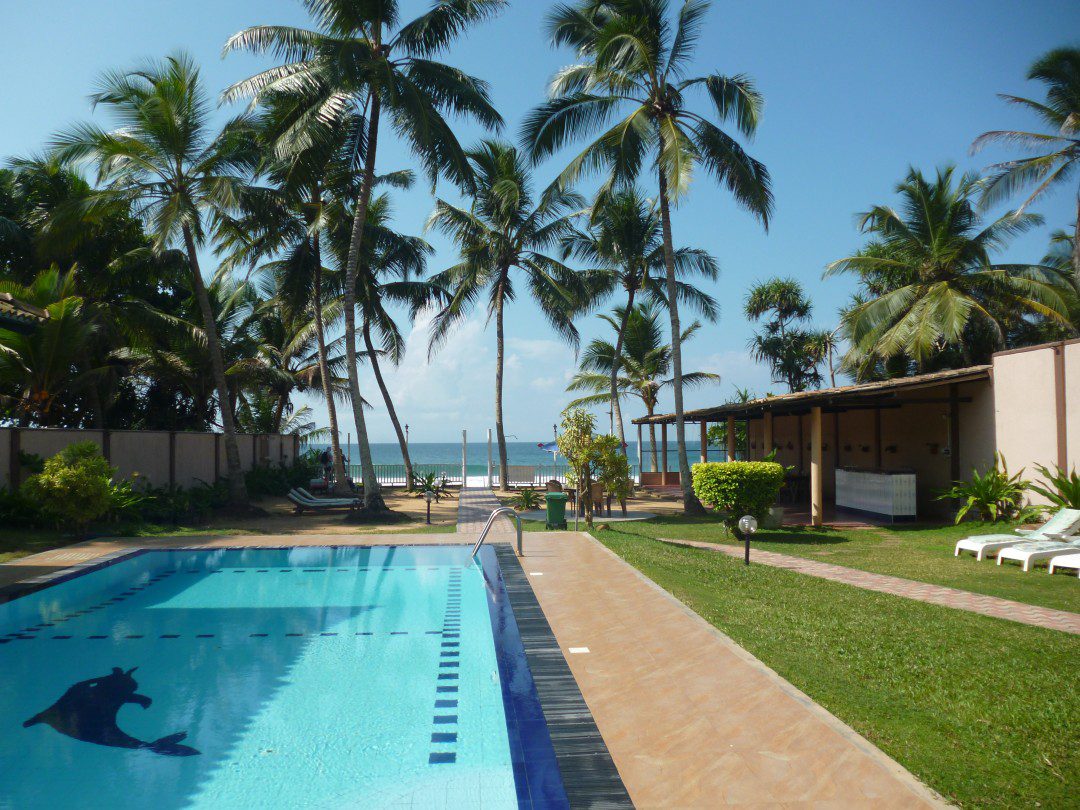 The Hotel Ocean View Cottage is a comfortable and beautiful hotel. It has got a spacious garden, that leads directly to the beach and a wonderful Swimming Pool and on top of that, free wifi is available in all public areas.
Hikkaduwa is located 130km south of the country's capital, Colombo. The area is well-known for its coral sanctuary and has long been the most popular diving and surfing area in Sri Lanka.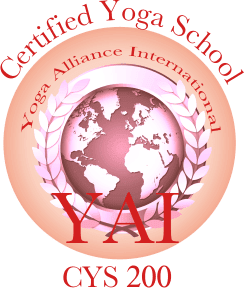 Join us for our next course!
What Our Students Say