The Yoga Teacher Training Program Bali is based on the classical, traditional method of yoga ike it was taught in the ancient scriptures. In the 200 hours long course trainees will also learn the yogic way of life and it´s philosophy to have a broader view and a better foundation to individual yoga practices.
Bali, Indonesia – The Island of the Gods
The Yoga Teacher Training Bali is located on the Indonesian island, near the charming small town of Ubud. It is a quiet and private place, which is perfect for learning how to become a yoga teacher. The landscape is beautiful and wide open, so you can see the sunrise in the morning as well as the rise of the moon at night. Our compound is directly at the shore of the ocean, which will give you the calm energy of the waves. The Yoga Teacher Training in Bali has the perfect combination of relaxation and focus, due to it´s great location. Bali is called the "island of the gods" because of it´s beautiful landscape, big amounts of natural resources, great culture and very warm and friendly people. Bali also holds the treasure of the most beautiful beaches. You can find calm spots, perfect for families or lovers who want to relax. You can also find party beaches where you meet lots of young people doing a big variety of activities. You can read more about what to do and eat in Bali in this article.
The Accomodation
Trainees will stay at the Rishi Candidasa, an asian style guesthouse with wooden furniture. Each room is equipped with spa tubs and all the modern conveniences, including a safety deposit box, cable TV, and tea/coffee making facilities. All rooms have beach view. Massages and water sport activities can be booked. The hotel is located on Candidasa beach and when the sun sets over the harbor it is truly a beautiful image. It us a peaceful and private place, perfectly suited to focus completely on yoga lessons. Here are some pictures of the hotel.
Ubud – Cultural Center of Bali
To take part in the yoga teacher training program in Bali means to life one month in the cultural and spiritual epicenter of the island. Ubud lays far away from the party buzz of places like Seminyak or Kuta. Ubud is in contrast a very quiet place, where you can find peace, relaxation and spiritual healing. The place is of some religious and cultural significance and it´s temples are of special beauty. Art can also be found in the various galleries and art shops in town. Ubud lays next to the "sacred monkey forest", home of hundreds of monkeys that can be fed under the supervision of a forest worker. More information about sights in Ubdu can be found here.
Yoga Teacher Training Bali – Not only work but also Fun!
To become a yoga instructor surely requires a lot of work. Every day we will have several hours of training, exercises and lectures. But it shall not only be work for the participants, but also lots of fun! During that month you will find new friends and bond with other students of the course. Many describe it as a life changing experience. You will eat great, healthy vegetarian food and we also offer one day of snorkeling to visit the breath taking sea life of the Indonesian waters.
Yoga Teacher Training Curriculum
If you decide to take part in the Yoga Teacher Training Bali you will learn for one month, each day, for several hours how to become a yoga instructor. That requires teaching not only about yoga techniques but also about Yoga history and the yogic lifestyle. Students will learn about the old, traditional scriptures and texts, that have set the foundations of what Patanjali Institute teaches. During the lessons for yoga techniques we also focus on meditation, Mantra chanting and Mudras. To become an instructor means also to learn the qualities of a teacher. A big part of our curriculum consists of excercises on how to instruct, assist and demonstrate. There will also be sessions on anatomic and physiologic issues and all students will have to work on their skills through homework. This curriculum is tough. But students will certainly not miss out on the Bali experience. All the lessons will take place indoors and outdoors, depending on the weather and the requirements. There will be meditations combined with swimming for example. For all details on the schedule, you can check it here. In combination with the hypnotherapy certification program all students will find a way to live more happy, to think more positive and will find ways to a fulfilled life for themselves and others. To find out more details about our curriculum, check the full curriculum for yoga lessons here and the full curriculum for the hypnotherapy certification program here.
Combination of Yoga and Hypnotherapy
A lot of people are new to the field of hypnotherapy. The Yoga Teacher Training Bali doesn´t only teach yoga but also hypnotherapy. It is this combination that has the potential to heal people completely from stress. Sometimes yoga just isn´t enough anymore to find balance. Then there are some other techniques to overcome bad habits, unhealthy behaviors and illnesses like depression or insomnia. The idea is to get in tough with the subconscious and to find out about the inner sources of distress. During yoga practice the body and mind are in such a deep state of complete relaxation, that it becomes possible, with the help of hypnotherapy techniques, to communicate with the subconscious. Trainees will learn the methods of self hypnosis and hypnosis, autosuggestion and visualization, beneath others. Students will learn about the healing power of positive thinking and how to eliminate negative thoughts, habits and ideas from one´s life.
Dr. Sohail Ebady – Heart of the Program
A lesson can only be as good as it´s teacher. The instructor for the Yoga Teacher Training Bali will be Dr. Sohail Ebady. He has traveled the world with his workshops on his original method of clinical hypnotherapy. He started seeing yoga as his way of life at the age of 16. He then discovered that most illnesses are caused by stress these days and decided to specialize on a healing concept for these sufferings. His concept can now be understood with all it´s consequences during the yoga teacher training program Bali and Thailand. To understand more about him, please have a look at his C.V. Dr. Ebady speaks English, German, Persian, Hindi and Urdu.

What to Expect of the Program
All participants of the Yoga Teacher Training Bali can expect to become perfectly prepared for teaching and instructing yoga and hypnotherapy. That means that you will have two certificates to take home. The yoga teacher certificate is accredited by the Yoga Alliance International (YAI). Trainees will be able to start instructing yoga immediately after the completion of the course. The hypnotherapy certificate makes it possible to apply for a membership in the International Association of Clinical Hypnotherapy (IACH). Every participant will be able to give hypnotherapy lessons and self hypnosis workshops. But what is even more important is the effects on the individual lives. The students will learn to free themselves from stress, experience spiritual growth and gain lots of memories to take back home.
Only 10 Students for Maximum Efficiency
The maximum group size during the Yoga Teacher Training Bali is 10. It is the size that is still possible to supervise in the best way for Dr. Sohail Ebady. He wishes to instruct each student individually and therefore cannot accept group sizes bigger than 10. Each student will get instructions according to his or hear means and needs. Everybody is different in body and mind and each student brings different preconditions that have to be taken into account to give the best possible feedback and guidance to find an individual way of teaching yoga and hypnotherapy.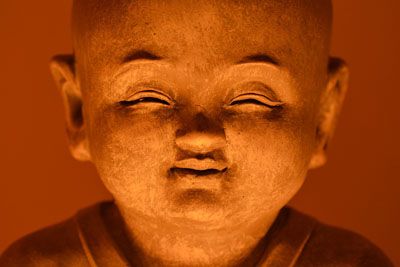 How to Prepare for the Yoga Teacher Training Bali
If you don´t already live in Indonesia the first thing to take care of would be a visa. Most countries have low limitations to enter Indonesia. 62 countries have close cooperation with Indonesia and citizens can get a 30 day visa for a small fee while entering the country. Some other countries even have no restrictions at all for visa and citizens can enter Indonesia without a visa for 30 days. For further information check our FAQ. Trainees should also bring a valid health insurance, since accidents can always happen. Each student has to also bring a yoga mat and a notebook to take notes. Everything else comes by itself and you should come as you are.
Join us 2015 for yoga and hypnotherapy!
We still have free places for the upcoming Yoga Teacher Training in Bali this year. The next Training will start November 8th. Get more infos about dates, location and fees here!
---