Thailand, Bali and Sri Lanka:
200 Hour Yoga Teacher Training
& Hypnotherapy Diploma
Become a hypnotherapist & yoga teacher with our unique 200-Hour Yoga Teacher Training & Hypnotherapy Certification Program! The YTT will teach you how to confidently teach Yoga Asana, Pranayama, meditation, Kriyas, Mudras, Mantra, and Yoga Philosophy, among others.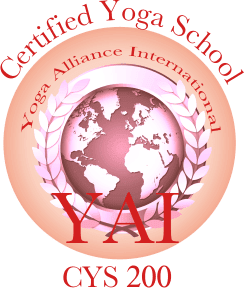 Our Yoga Teacher Program is internationally accredited by Yoga Alliance International (YAI) and after successful completion of the course the students can apply for membership at International Hypnosis Association (IHA).

"As We Think, So We Become" (Buddha)
Along with your yoga teaching training in Thailand, Bali, Indonesia or Sri Lanka, you will learn to give Hypnotherapy sessions to address a wide range of stress-related psychological and psychosomatic ailments and help those who wish to overcome self-destructive habits like smoking. Our combination of yoga teacher training & hypnotherapy is one-of-a-kind and will teach you the skills needed to promote holistic wellness not only for others but yourself, too.

You can expect to:
Be perfectly trained to teach yoga
Learn to give hypnotherapy sessions
Get 2 certifications
Join our YTT in small classes
Enjoy 3 healthy meals per day
Learn to free yourself from stress
Have wonderful memories to take back home
Start a journey towards your inner self
Our 200 hour Yoga Teacher Training & Hypnotherapy Diploma program 2023
16. April – 13. May 2023
Bali, Indonesia
9. July – 5. Aug 2023
Bali, Indonesia
13. Aug – 9. Sep 2023
Bali, Indonesia
1. Oct – 28. Oct 2023
Sri Lanka
19. Nov – 16. Dec 2023
Thailand